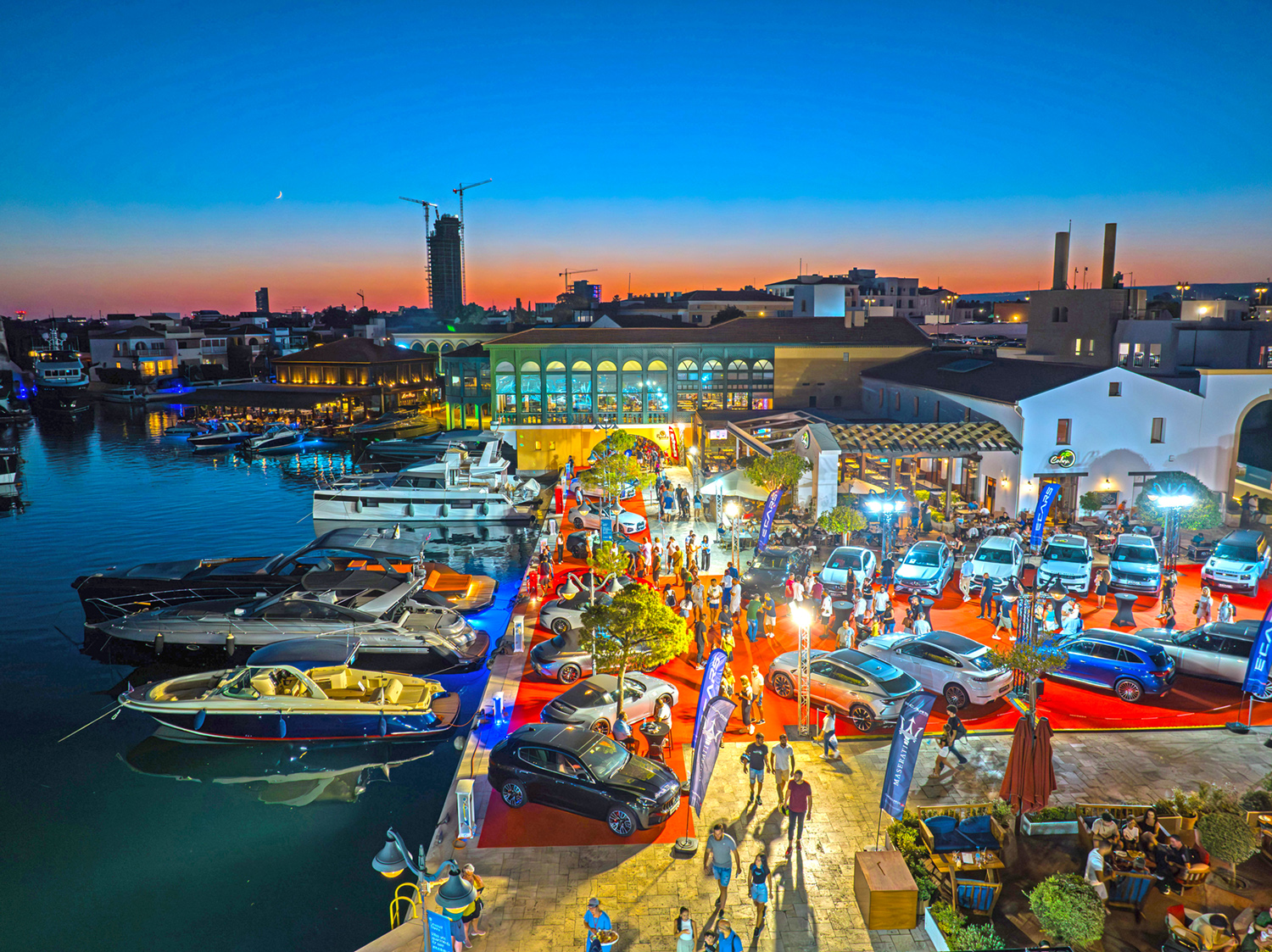 25 Sep

Unveiling the future of transportation at Limassol Motion 2023

A two-day automotive extravaganza

Limassol Motion 2023 successfully concluded at Limassol Marina with record attendance, bringing together car enthusiasts, motorcycle fanatics and those with a love for innovative transportation into one space for a 2-day extravaganza. Held by Dacor Advertising & Media Ltd and hosted by Limassol Marina on 16th and 17th September, visitors to this spectacular event enjoyed an exclusive selection of cars, motorcycles, and various wheeled vehicles, as well as a variety of exciting demonstrations by leading motor companies. Some of the automotive industry's latest accessories, performance enhancements, and state-of-the-art services tailored to the demands of today's car and motorcycle enthusiasts were also on display. Leading manufacturers, pioneering start-ups and cutting-edge technology companies also presented their latest innovations showcasing the latest trends in the industry.

Grabbing the attention of all visitors were "Sayious Adventure Park" with an impressive motorcycle demonstration by teenagers and young children, as well as the companies "Sifly" and "Flyboard" whose breathtaking water tricks took adrenaline to new heights. Guests also got the opportunity to put their driving skills to the test on the MotoGP simulator, under the guidance of professionals. Bought to Cyprus for the first time by MOTORTRAINERcy, the simulator offered visitors the chance to become MotoGP riders and claim the Limassol Motion champion title. Another interesting activity was a virtual reality experience by the company "YesVR" where fantasy became a reality for those taking part. Attendees also had the opportunity to see up close a fleet of unique electronic cars, courtesy of Platinum sponsor "E-CARS GROUP", while the Cyprus Traffic Department's and the Frederick University's "FUR Racing Team" presence focused on road safety and the traffic code.

Surpassing last year's success, and providing a pleasant escape from daily routine, Limassol Motion 2023 offered something for everyone at any age. It was definitely a show to remember, and we look forward to its return next year, better and stronger.